Overview
In this course, we review cardiac anatomy relevant to the ECG diagnosis of cardiac chamber enlargement. We teach you how to apply ECG criteria which allow identification of the presence of right and left ventricular hypertrophy or dilatation. We teach you the ECG criteria employed to detect right and left atrial hypertrophy or dilatation. We explain the term 'atrial abnormality' in the context of these criteria. We discuss the limitations of ECG criteria in detecting cardiac chamber enlargement. We explain the origin of ST segment and T wave abnormalities in the presence of left ventricular hypertrophy. We illustrate important ECG findings observed in left ventricular hypertrophy which can mimic STEMI.
Faculty
Planner and Author: Dr John Seery MB PhD
Consultant Physician at St. Vincent's University Hospital, Dublin, Ireland
Lecturer at the School of Medicine and Medical Science, University College Dublin, Ireland
Studied medicine at the University of Cambridge, United Kingdom
A Natural Sciences graduate of Trinity College Dublin, Ireland
PhD in Cell Biology from University College London, United Kingdom

Planner: Dr Karen Strahan PhD (University of Cambridge), Head of Editorial
Planner: Tommy O'Sullivan, CME Manager

Estimated Time to Complete
2.0 hours
Target Audience
Physicians
Nurses
Nurse Practitioners
Physician Assistants
Paramedics
Learning Objectives
Upon successful completion of this activity, you will be able to:
Explain the ST segment T wave abnormalities present on the ECG in the presence of left ventricular hypertrophy
Identify ECG evidence of right ventricular hypertrophy or dilatation
Identify ECG evidence of left atrial hypertrophy/ left atrial abnormality
Identify ECG evidence of right atrial hypertrophy/right atrial abnormality
Recognize the limitations of ECG criteria in the diagnosis of cardiac chamber hypertrophy.
Identify ECG evidence of left ventricular hypertrophy or dilatation (concentric or eccentric hypertrophy)
Course Content
Introduction
Anatomy Revision
Note of Caution
Left Ventricular Hypertrophy 1
Left Ventricular Hypertrophy 2
Right Ventricular Hypertrophy
Normal P Wave
Right Atrial Enlargement
Left Atrial Enlargement
Atria Summary
Quiz
Quiz Explanation
Release date
30-JUL-2020
Expiration date
29-JUL-2023
Instructions for Participation
Participants must complete the online activity during the valid period as noted above.
Follow these steps:
View videos in sequence
Complete the quiz
View post quiz video to support learning outcomes and objectives
Complete the activity evaluation form to provide feedback for continuing education purposes and for the development of future activities
Download the Certificate of Completion
Relevant Financial Disclosures
Acadoodle adheres to the ACCME's Standards for Integrity and Independence in Accredited Continuing Education. Any individuals in a position to control the content of a CE activity, including faculty, planners, reviewers or others are required to disclose all relevant financial relationships with ineligible entities (commercial interests). All relevant conflicts of interest have been mitigated prior to the commencement of the activity.
Planners and faculty for this activity have no relevant financial relationships with commercial interests to disclose.
Bibliography
Reichek N and Devereux RB. Left Ventricular Hypertrophy: Relationship of Anatomic, Echocardiographic and Electrocardiographic Findings. Circulation. 1981;63:1391-98.
https://www.ahajournals.org/doi/pdf/10.1161/01.CIR.63.6.1391
Okin PM et al. Combining ECG Criteria for Left Ventricular Hypertrophy Improves Risk Prediction in Patients with Hypertension. J Am Heart Assoc 2017;6(11):e007564
https://www.ncbi.nlm.nih.gov/pmc/articles/PMC5721804/pdf/JAH3-6-e007564.pdf
Buchner S et al. Electrocardiographic diagnosis of left ventricular hypertrophy in aortic valve disease. Evaluation of ECG criteria by cardiovascular magnetic resonance. J Cardiovasc Magn Reson. 2009;11(1): doi: 10.1186/1532-429X-11-18.
https://www.ncbi.nlm.nih.gov/pmc/articles/PMC2696426/
Tsao CW et al. Accuracy of electrocardiographic criteria for atrial enlargement: validation with cardiovascular magnetic resonance. J Cardiovasc Magn Reson. 2008: 10(1):1-11.
https://link.springer.com/content/pdf/10.1186/1532-429X-10-7.pdf
Thiry PS et al. A Mechanism for the Electrocardiogram in Response to Left Ventricular Hypertrophy and Acute Ischaemia. Circ Res. 1975;36:92-104.
https://www.ahajournals.org/doi/pdf/10.1161/01.RES.36.1.92
Birbeck JP et al. P wave morphology correlation with left atrial volumes assessed by 2-dimensional echocardiography. J Electrocardiol. 2006;39:225-9.
Lee KS et al. Relation of electrocardiographic criteria for left atrial enlargement to two-dimensional echocardiographic left atrial volume measurements. Am J Cardiol. 2007;99:113-8.
Sokolow M and Lyon TP. The ventricular complex in left ventricular hypertrophy as obtained by unipolar and limb leads. Am Heart J. 1949;37:161-86.
Bateman RD and January LE. The precordial electrocardiogram in mitral regurgitation. Am J Med. 1955;18:415-18.
Van Den Hoogen JPH et al. Reproducibility of electrocardiographic criteria for left ventricular hypertrophy in hypertensive patients in general practice. Eur Heart J. 1992: 13; 1606-1610.
Okin PM et al. Relationship of the Electrocardiographic Strain Pattern to Left Ventricular Structure and Function in Hypertensive Patients: the LIFE Study. J Am Col Cardiol. 2001;38: 514-20.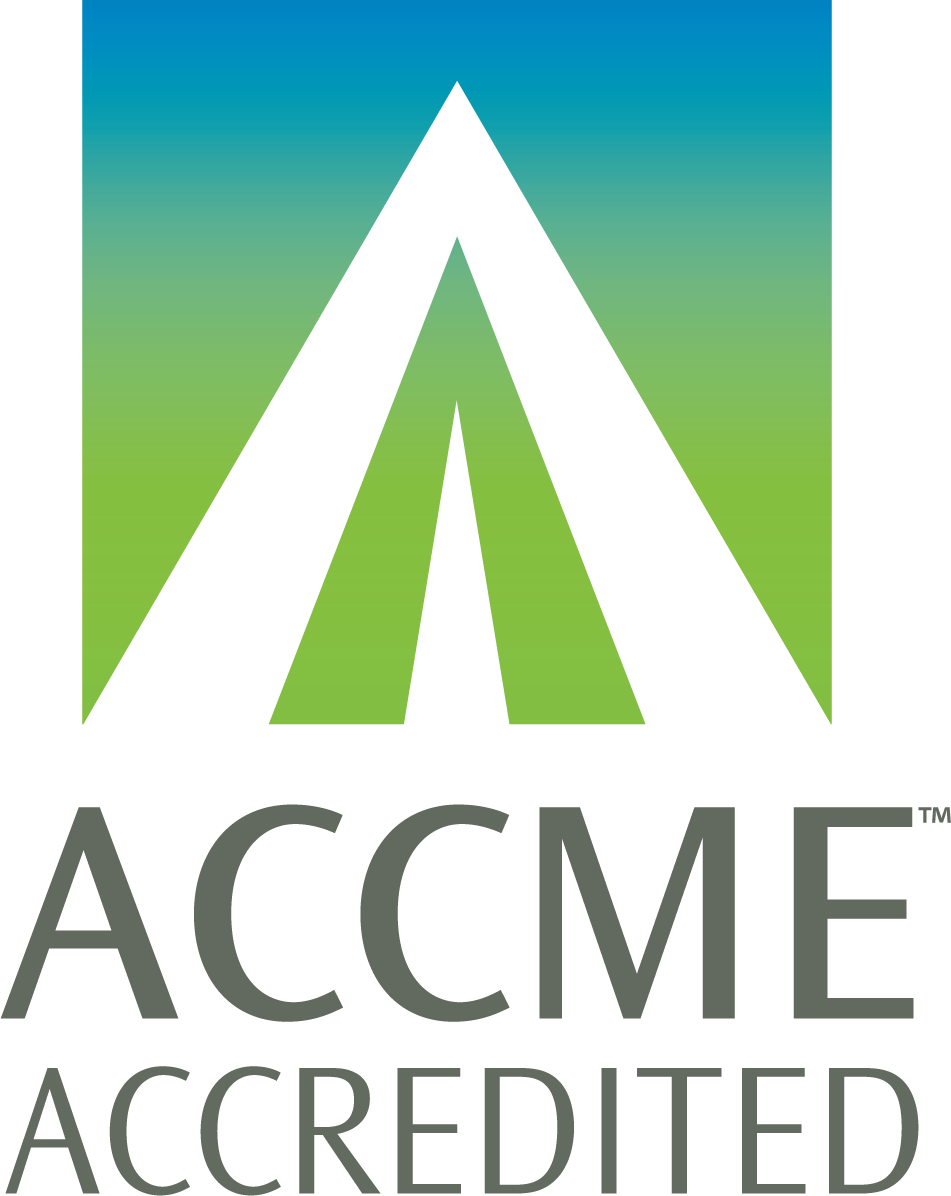 ACCME Accreditation Statement
Acadoodle, Ltd is accredited by the Accreditation Council for Continuing Medical Education (ACCME) to provide continuing medical education for physicians.
Credit Designation Statement
AMA Physician's Recognition Award
Acadoodle, Ltd designates this enduring material activity for a maximum of 2.0 AMA PRA Category 1 Credits™. Physicians should claim only the credit commensurate with the extent of their participation in the activity.